Motivational sales quotes will make you be able to increase your sales number such as "People don't buy for logical reasons, they buy for emotional reasons". This sentence may make you have good thing such as making a nice sales result by using different method. "Remember that failure is an event, not a person. Yesterday ended last night." These words should make you have good feeling like a super sales person. You will always stand up for everything when you learn it from your yesterday's failure. Motivation should make you move forward rather than backward. Powerful motivational sales quotes from Zig Ziglar is the best thing.
Motivational sales quotes for success
1) Our greatest weakness lies in giving up. The most certain way to succeed is always to try just one more time.
2) I got lucky because I never gave up the search. Are you quitting too soon? Or are you willing to pursue luck with a vengeance?
3) Become the person who would attract the results you seek. – Jim cathcart
4) Don't watch the clock; do what it does. Keep going. – Sam levenson
5) Do your own market research, ask your last ten customers exactly why they bought from you. – Brain Tracy
6) You miss 100% of the shots you don't take. – Wayne Gretzky
7) Don't find customers for your products, find products for your customers. – Seth Godin
8) I attribute my success to this: I never gave or took any excuse. – Florence nightengale
Motivational quotes for sales team to achieve targets
9) You need to let the little things that would ordinarily bore you suddenly thrill you. – Andy Warhol
10) Success looks a lot like failure up until the moment you break through the finish line. – Dan Waldschmidt
11) Start working with your prospects as if they've already hired you. – Jill Konrath
12) Expect to make some mistakes when you try new and different approaches. – Harvey Mackay
13) I never see failure as failure, but only as the game I must play and win. – Tom Hopkins
14) You are never too old to set another goal or to dream a new dream. – C.S. Lewis
15) What differentiates sellers today is their ability to bring fresh ideas. – Jill Konrath
Motivational Sales Quotes 2023
16) Most people think selling is the same as talking. But the most effective salespeople know that listening is the most important part of their job. – Roy Bartel
17) Sales are contingent upon the attitude of the salesman, not the attitude of the prospect. – William clement stone
18) Learn to listen. Opportunity sometimes knocks very softly.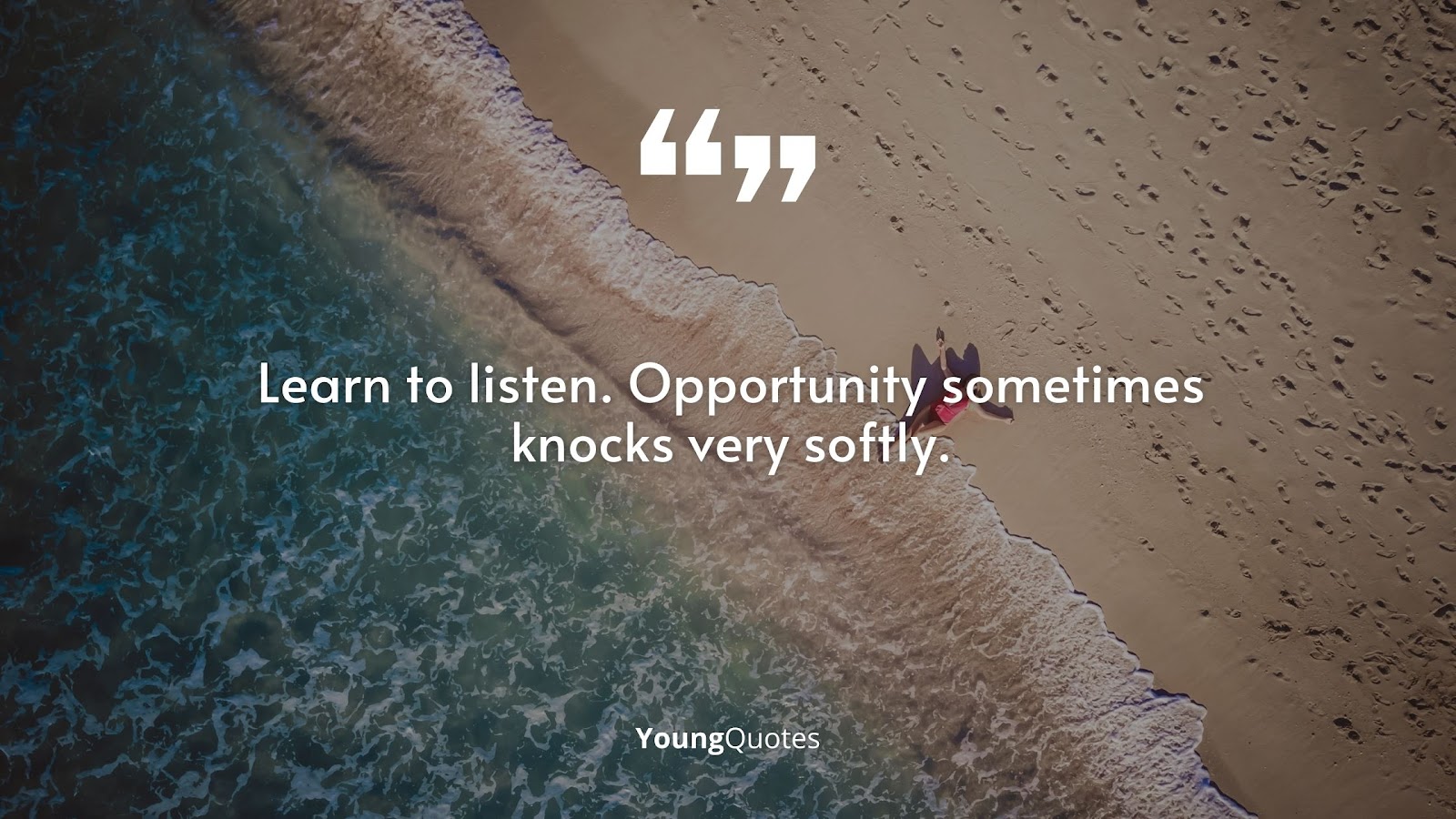 19) Successful Salespeople love what they do, and No today only means No today. It doesn't mean No tomorrow.
20) If you are working on something that you really care about, you don't have to be pushed. The vision pulls you. – Steve Jobs
21) If you don't believe in what you're selling, neither will your prospect. – Frank Bettger
Best Quotes For Selling Products
22) Quality performance starts with a positive attitude. – Jeffrey Gitomer
23) Everything you've ever wanted is on the other side of fear. – George Addair
24) I like to think of sales as the ability to gracefully persuade, not manipulate, a person or persons into a win-win situation. – Bo Bennett
25) Your most unhappy customers are your greatest source of learning. – Bill Gates
26) Pretend that every single person you meet has a sign around his or her neck that says, 'Make me feel important.' Not only will you succeed in sales, you will succeed in life. – Mary Kay Ash
27) One of the best predictors of ultimate success … isn't natural talent or even industry expertise, but how you explain your failures and rejections. – Daniel H. Pink
28) Ninety percent of selling is conviction and 10 percent is persuasion. – Shiv Khera
29) Great salespeople are relationship builders who provide value and help their customers win. – Jeffrey Gitomer
Selling Quotes
30) You will miss 100% of shots you don't take. Sales: if you don't call your customer, someone else will.
31) The next cold call you make might just turn out to be your quota buster!
32) Everytime you receive a No you're closer to a Yes. And focus, focus and focus.
33) Put Yourself in their shoes and listen to yourself – then would you really buy that!!
34) Even if you're new in sales, you can make up in number what you lack in skills.
35) Always deliver more than you promise.
36) People make decisions about you in first ten seconds after they meet you for the first time. Do whatever it takes to make that first ten seconds positive ones.
37) Life is a serious of sales situations, and the answer is No if you don't ask.
Inspirational Sales Quotes
38) Don't celebrate closing a sale, celebrate opening a relationship. – Patricia Fripp
39) Treat Objections as request for further information.
40) To succeed in sales, simply talk to lots of people every day. And here's what's exciting there are lots of people!
41) Every brand isn't for everybody, everybody isn't for every brand. – Liz Lange
42) Confidence and enthusiasm are the greatest sales producers in any kind of economy. – O. B. Smith