Top Gym Motivational Quotes: Are you struggling to find the motivation you need to get up and hit the gym? Sometimes, life throws so much at us and it can be difficult to make time for ourselves.
But if you're determined to make fitness an important part of your life, these inspirational gym quotes are just what you need.
Whether you strive for a healthier lifestyle or simply want to become stronger physically and mentally, our top 75 motivational gym quotes will help push you past those obstacles that arise when working out.
So take a breath, steel your nerve, and dive into this list of inspiring words from athletes around the globe – let their energy give strength to your own!
Best Gym Motivational Quotes
1). People will stare. Make it worth their while. – Harry Winston
2). A runner must run with dreams in his heart, not money in his pocket. – Emil Zatopek
3). Change doesn't happen over night. Be patient.
4). If you still look cute after the gym, you didn't workout hard enough.
5). Do something today that your future self will thank you for.
6). The difference between the impossible and the possible lies in a person's determination.
7). If you want something you never had, you have to do something you've never done.
8). Making excuses burns zero calories per hour.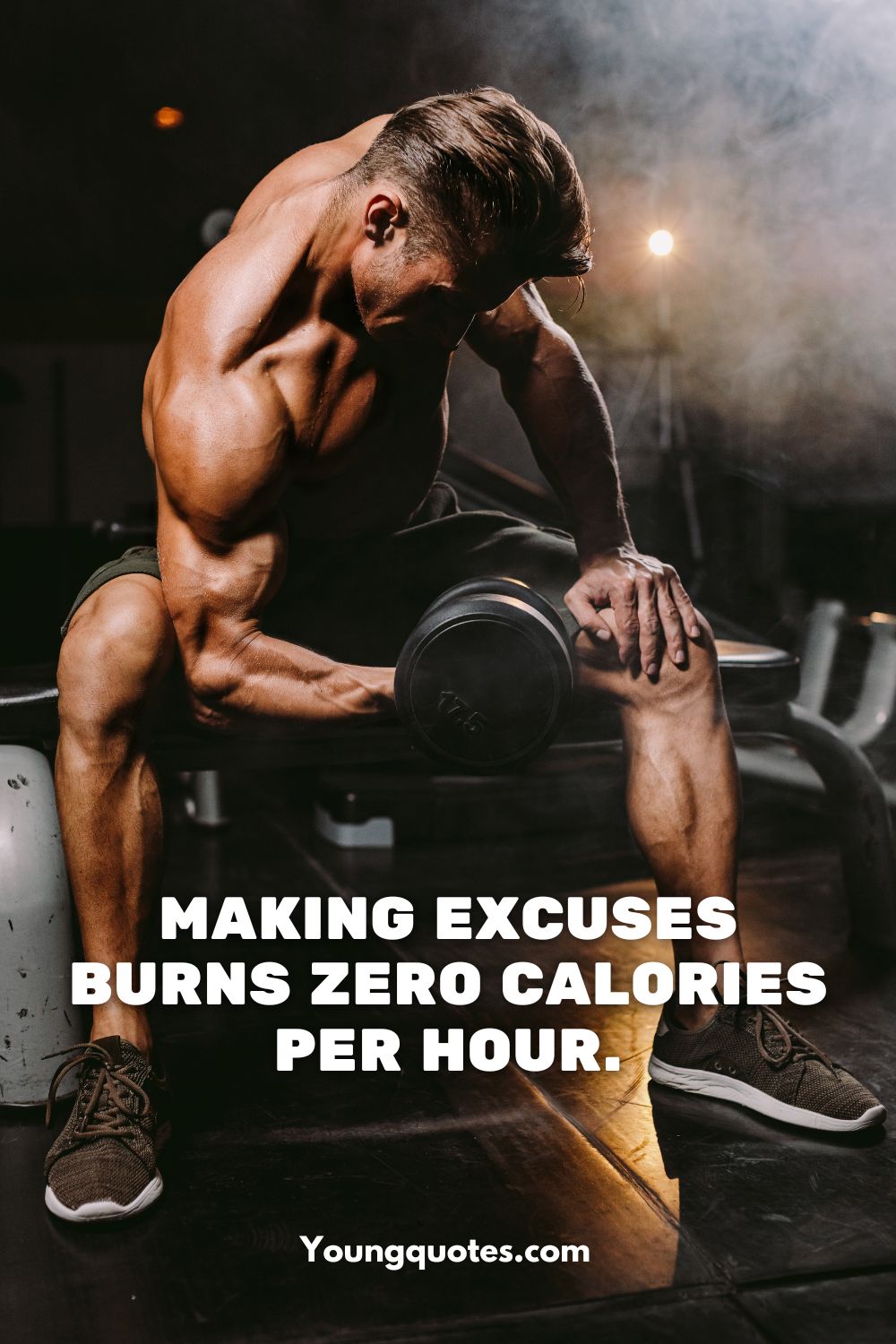 9). It comes down to one simple thing: How bad do you want it.
10). I stay away from oily food, because my fitness is my life.
11). Bodybuilding isn't 90 minutes in the gym. It's a lifestyle.
12). Failure is only a temporary change in direction to set you straight for your next success.
Workout Motivation Quotes
13). Train like you've been picked for the hunger games.
Also read: Top 57 Personality Quotes In English For Instagram [2023]
14). Be strong than you excuses.
15). Get out of your comfort zone. And you will never be the same again.
16). To enjoy the glow of good health, you must exercise.
17). In fitness, there are no shortcuts. It involves immense discipline and hard work. – Mahesh Babu
18). We cannot start over. But we can begin now and make a new ending.  – Zig Ziglar
19). No matter how many mistakes you make or how slow you progress, you are still way ahead of everyone who isn't trying. – Tony Robbins
20). You don't have the willpower, you create it.
21). Don't Quit. You're already in pain. You're already hurt. Get a reward from it.
Motivational Gym Quotes
22). Pain is a weakness leaving the body.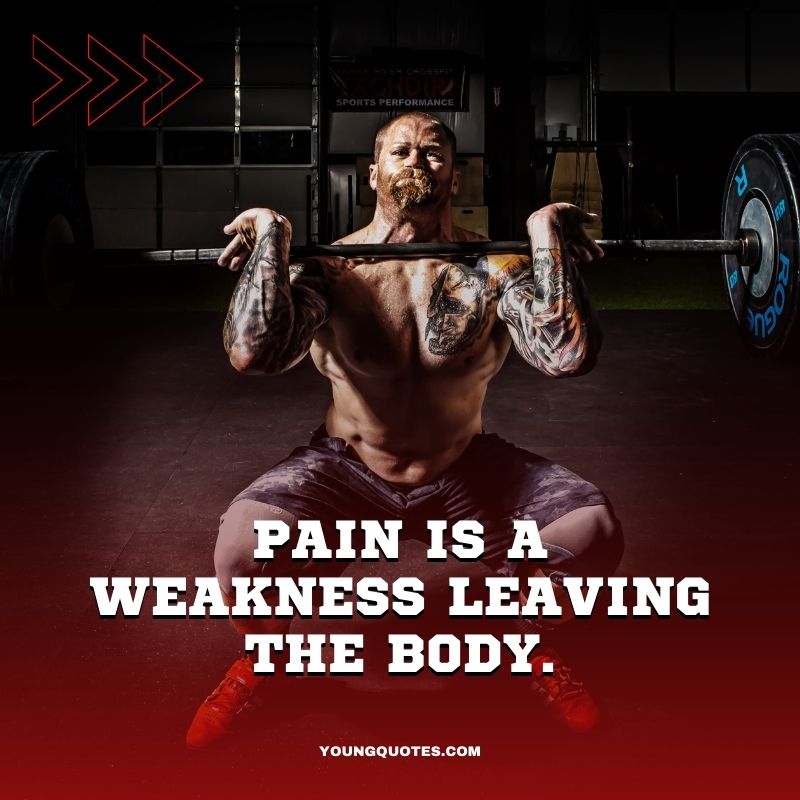 23). Take care of your body. It's the only place you have to live. – Jim Rohn
24). Energy and persistence conquer all things.
25). Exercise to live. Never live to exercise.
26). Win that battle in your mind and kill it in the gym.
27). While losers hit the snooze button and go back to dreamland, winners stand up and work on their dreams.
28). The more you sweat in practice, the less you bleed in battle.
29). The best day to start exercising is today. Tomorrow can turn into weeks, months or years.
30). I'm using your hate as my fuel.
31). No pain, no gain.
Motivational Fitness Sayings
32). You must do what others don't, to achieve what others won't
33). The same voice that says "GIVE UP" can also be trained to say "KEEP GOING."
34). Excuses! Don't burn calories.
35). A diamond is a chunk of coal that did well under pressure.
36). Why would you choose failure when success is an option?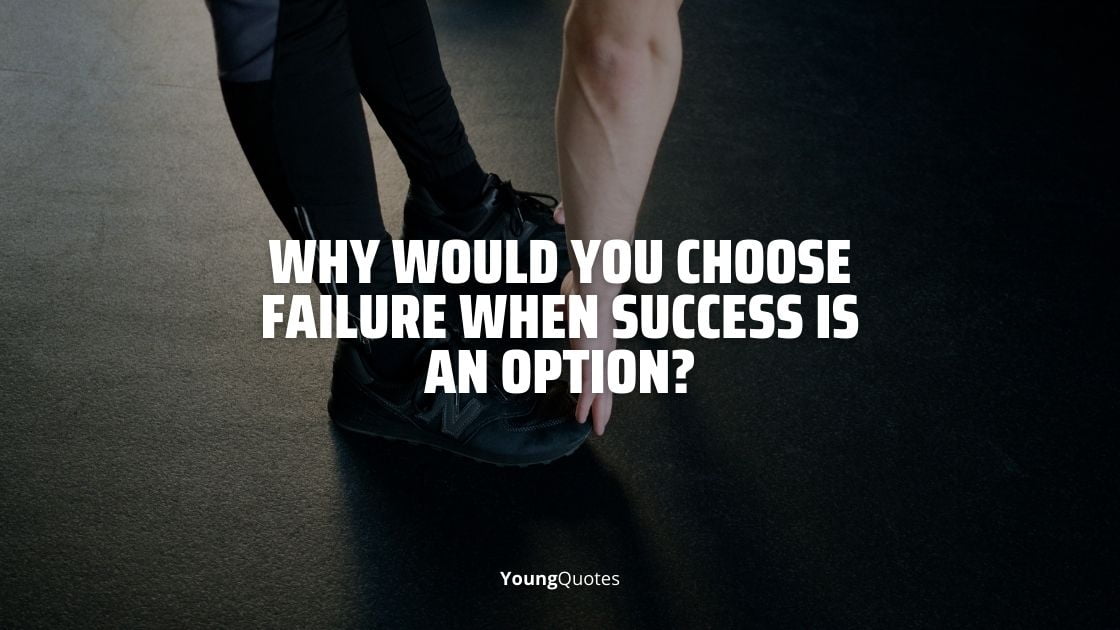 37). Character is who you are when no one's watching.
38). Fitness, in my opinion, is a mental exercise more than just physical. – Anushka Shetty
39). No matter how slow you go you still lapping everyone on the couch.
40). The difference between your body this week and next week is what you do for the next seven days to achieve your goal.
Read also: Top 79 Inspirational quotes about life and Struggles for 2023
Fitness Quotes By Famous Athletes
41). Training gives us an outlet for suppressed energies created by stress and thus tones the spirit just as exercise conditions the body. – Arnold Schwarzenegger
42). If something stands between you and your success, move it. Never be denied. – Dwayne "The Rock" Johnson
43). The man who has no imagination has no wings. – Muhammad Ali
44). Age is no barrier. It's a limitation you put on your mind. – Jackie Joyner-Kersee
45). I don't want to be the next Michael Jordan, I only want to be Kobe Bryant. – Kobe Bryant
46). No matter the circumstances that you may be going through, just push through it. – Ray Lewis
47). Talent is never enough. With few exceptions the best players are the hardest workers. – Magic Johnson
48). Self belief and hard work will always earn you success. – Virat Kohli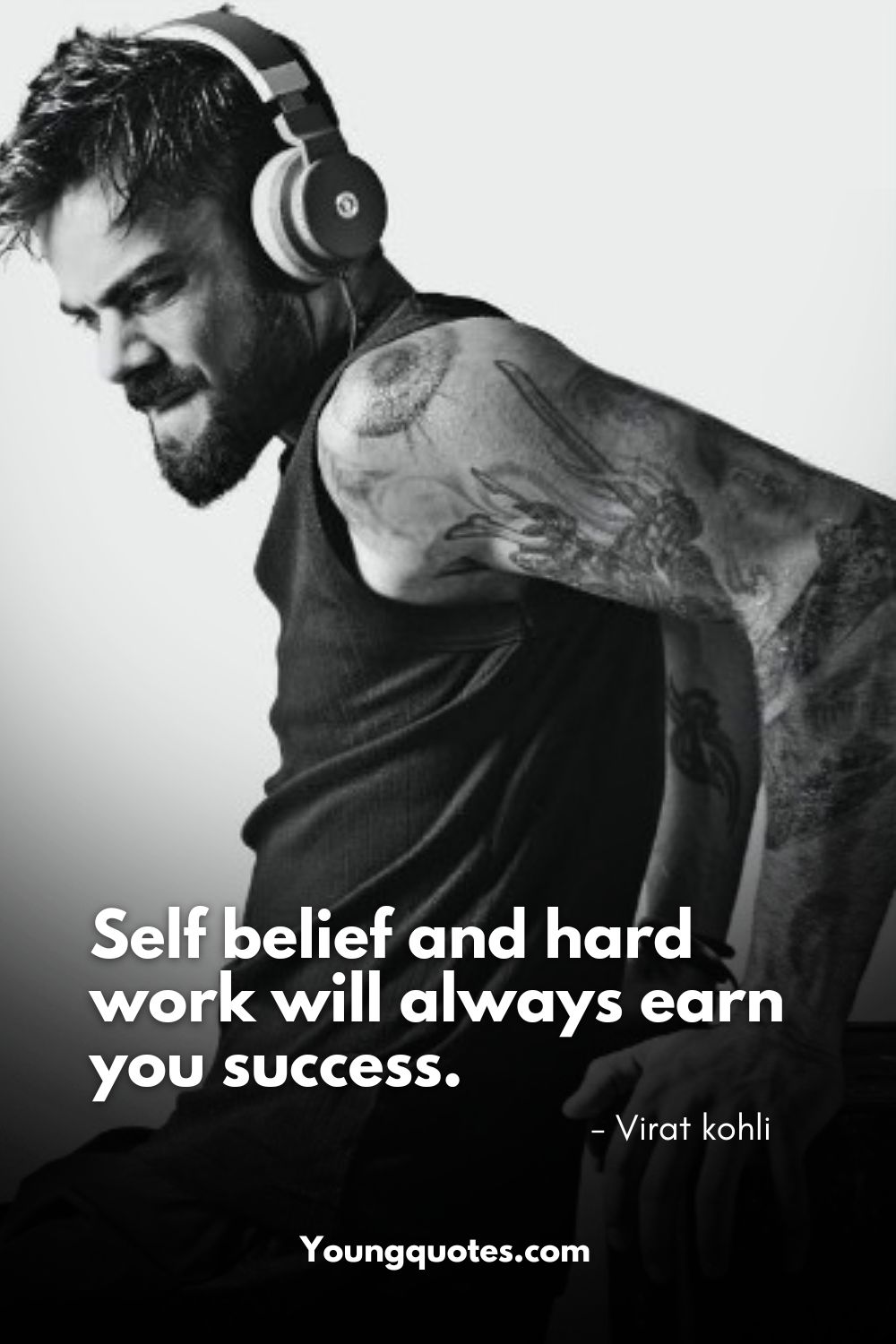 49). If you think you're perfect already, then you never will be. – Cristiano ronaldo
50). Champions keep playing until they get it right." – Billie Jean King
51). If you don't learn from your mistakes, then they become regrets. – John Cena
Female Fitness Quotes
52). Be that girl that everyone looks at in the gym and says "I want her body."
53). Act like a lady, lift like a boss.
54). You can have a choice. You can throw in the towel or you can use it to wipe the sweat off your face.
55). I will make sweat my best accessory. I will run harder than my mascara.
56). I am a Girl, I am a Smart , I am a strong And I can do anything.
Also read: Top 21 Most Popular Women Empowerment Quotes in 2023
57). When a girl is working out & tightens her ponytail, you know it's about to go down.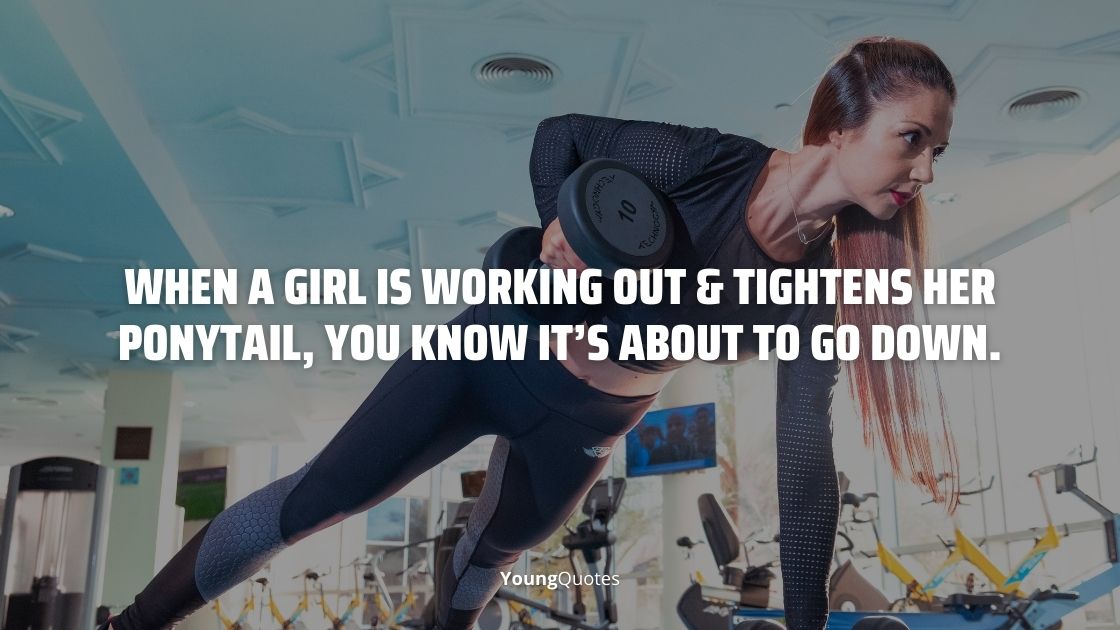 58). When you see a woman with smudged lipstick and runny kajal, you know she just finished a killer workout!
59). No, your legs aren't that tired. Yes, you can breathe. Keep going.
60). If you're tired of starting over, stop giving up.
61). WORKOUT…Because it's another day to become BETTER!
62). Life is a battle. But, don't worry, you're gonna lift heavy and win it too!
63). Be the girl at the gym that motivates everyone else to push a little harder.
Fitness Quotes 2023
64). It never gets easier, you just get stronger.
65). Motivation is what gets you started. Habit is what keeps you going.
66). Your workout is my warmup.
67). Everything is hard before it is easy.
68). I do it because I can, I can because I want to, I want to because you said I couldn't
69). Forget the glass slipper. This princess wears running shoes.
70). The ultimate goal is to feel comfortable in your own skin.
71). You are born weak and die weak, what you are in between those two periods of time is up to you.
72). Your health account, your bank account, they're the same thing. The more you put in, the more you can take out. Exercise is king and nutrition is queen. Together you have a kingdom.
73). Most people give up right before the big break comes — don't let that person be you.
74). Success isn't given. It's earned. In the kitchen, In the gym, In the workout, all day. With blood, sweat, and the occasional tear.
75). You are stronger than you think you are.