Here you will find a listing of the10 Help Quotes and Kindness Quotes. We've compiled a list of the most popular Help Quotes and Kindness Quotes.
Help Quotes and Kindness Quotes
1). No one has ever become poor by giving. ― Anne Frank
2). People appreciate and never forget that helping hand especially when times are tough. ― Catherine Pulsifer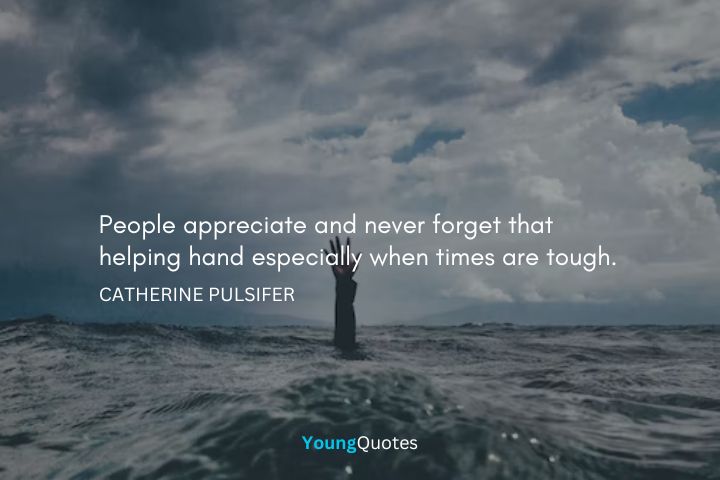 3). Somewhere along the way, we must learn that there is nothing greater than to do something for others. ― Martin Luther King Jr.
4). Start by doing what's necessary, then do what's possible; and suddenly you are doing the impossible.
5). Great opportunities to help others seldom come, but small ones surround us every day. ― Sally Koch
6). A kind gesture can reach a wound that only compassion can heal. ― Steve Maraboli
7). Unless someone like you cares a whole awful lot, nothing is going to get better. It's not. ―  Dr. Seuss
8). We only have what we give. ― Isabel Allende
9). Once you start laughing you start healing.
10). There is more happiness in giving than in receiving.